Thermo mechanical analysis (TMA) measures linear or volumetric changes in the dimensions of a sam­ple as a function of time, temperature and force in a controlled atmosphere.
TMA PT 1000
The Thermo Mechanical Analyzers TMA PT 1000 and TMA PT 1000 EM inimitably combine the flexibility of several measurement procedures under changing requirements. The instrument can measure expansion and deformation at highest precision.
The TMA combines all benefits of a standard dilatometer with the additional opportunity of setting stress and strain forces or pressure from certain angles to the sample. So the resulting data can show not only the expansion or shrinkage of materials but also its behavior under the influence of several forces.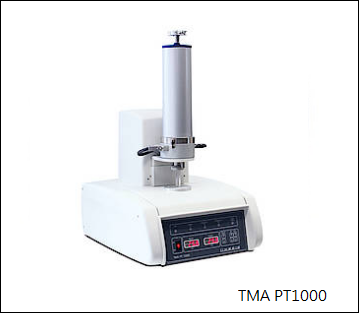 Download :

Linseis Thermomechanical Analysis - TMA brochure
Download :

Linseis Thermomechanical Analysis - Cryo TMA
---
TMA PT 1600
The TMA PT 1600 offers a broad temperature range (RT up to 1600°C) for all kinds of Thermo mechanical investigations.
The system can perform either static or dynamic experiments. Typical materials under investigation are composites, glass, ceramics, metals and polymers.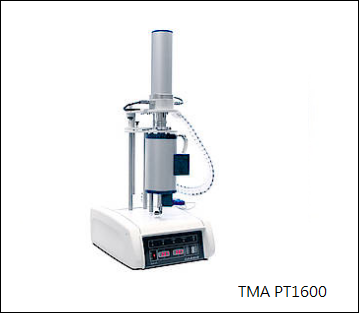 Download :

Linseis Thermomechanical Analyser - TMA brochure